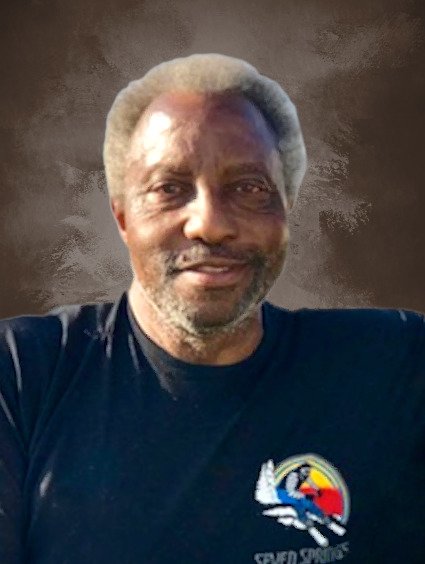 Obituary of Halbert Henderson Deckard Jr.
On January 19, 1944, the Earth stood still. In Waco, TX, a baby boy was born to Halbert Henderson Deckard and Ruby Lee Van Hook and they named him Halbert Henderson Deckard Jr. The family then moved to Richmond, Ca in 1946. Halbert's parents worked in the shipyards while Halbert (aka Bubba) attended Harbor Gate Elementary School and Stege Elementary School. He was so inquisitive about everything his middle name should've been 'WHY?' or 'How Come?' In 1956 the family moved to Sacramento, CA where Halbert attended and graduated from McClatchy High School. Halbert joined the US Air Force on December 11, 1962 in Oakland, California. He received several medals and honors during his service including Air Force Small Arms Expert Marksmanship, Medal of Award for Good Conduct, and The National Defense Service Medal. He trained and was stationed at several Air Force Bases including Minot AFB, North Dakota; Chaunte AFB, Illinois, and Malmstrom AFB, Montana. After his service in the military, Halbert worked at Sacramento County Hospital and for The United Parcel Service (UPS) for over 20 years before he retired. Hal was an outgoing man who loved to dance, read, go to the movies and live concerts. Hal also played tennis, enjoyed attending track and field events and was an avid camper who joined a local RV camping club where they would collectively travel and camp. He had deep appreciation for nature, loved to fish, he saw the beauty in flowers and collected plants of all kinds. He also enjoyed art, particularly African sculptures and paintings. He is not one to turn down a good plate of homemade cooking and he had a generous kind soul and would often greet folks with an upbeat 'Howdy!' (Pronounced How-Daay) when you would call. Halbert is preceded in death by sisters Evelyn Byrd, Lorna V. Deckard; brother Gregory R. Deckard, nephews Lloyd W. Harrison, Byron Byrd, Robert Darrell Harrison; Brothers-in-law Booker T. Byrd and Robert L. Harrison and parents Halbert Henderson Sr and Ruby Lee Deckard. Hal (Bubba) leaves to cherish fond and loving memories son: Chanowk Yisrael (Judith): Bettye J. Harrison, nephews; Ronald Harrison, Michael A Byrd, Wendell G. Byrd; nieces: Kellye Harrison (Angela), and Gaylen Harrison-Clemon (Tony); grandchildren: Alexandria Gibson, Desaree Deckard, Chazahyah Yisrael, Yeshahyah Yisrael, Tobiyah Yisrael, Athalyah Yisrael, Naomi Yisrael, and Yada (Jada) Yisrael; four great grandchildren: Aunt Doris Vanhook and a host of relatives and friends.
To send flowers to the family or plant a tree in memory of Halbert Deckard Jr., please visit Tribute Store
Services for Halbert Deckard Jr.
There are no events scheduled. You can still show your support by sending flowers directly to the family, or planting a memorial tree in memory of Halbert Deckard Jr..
Visit the Tribute Store


Share Your Memory of
Halbert