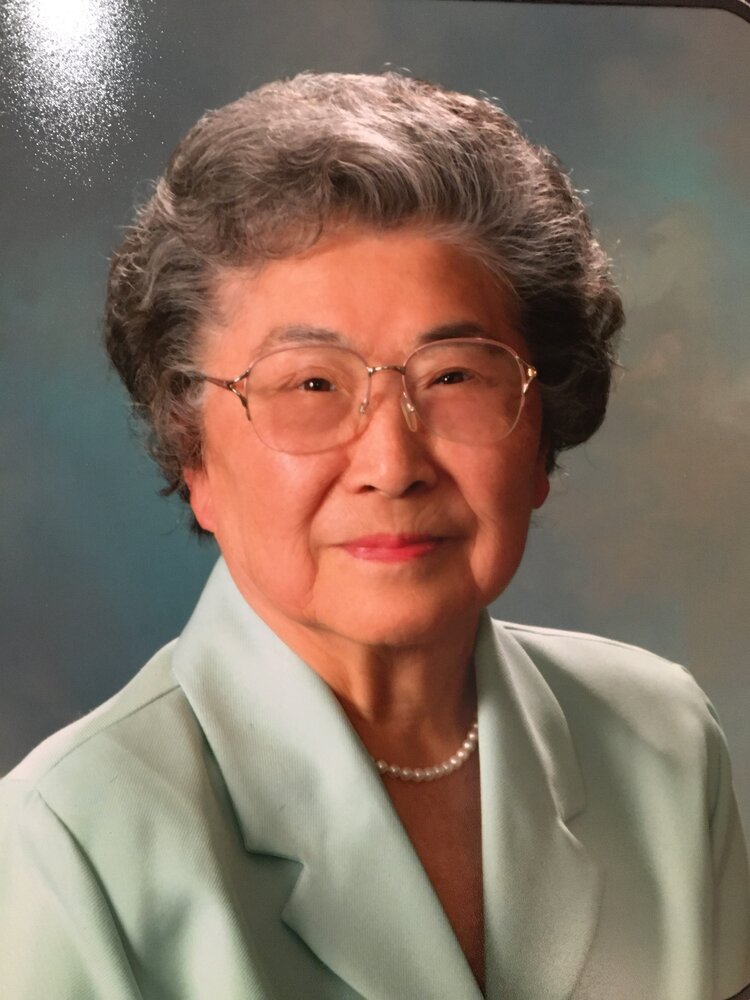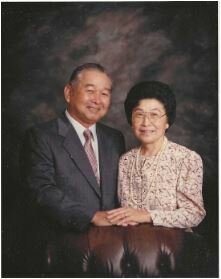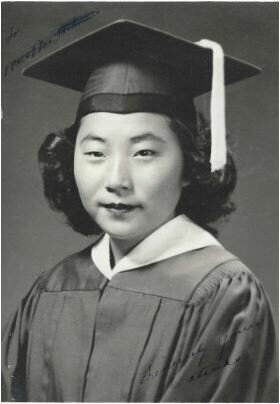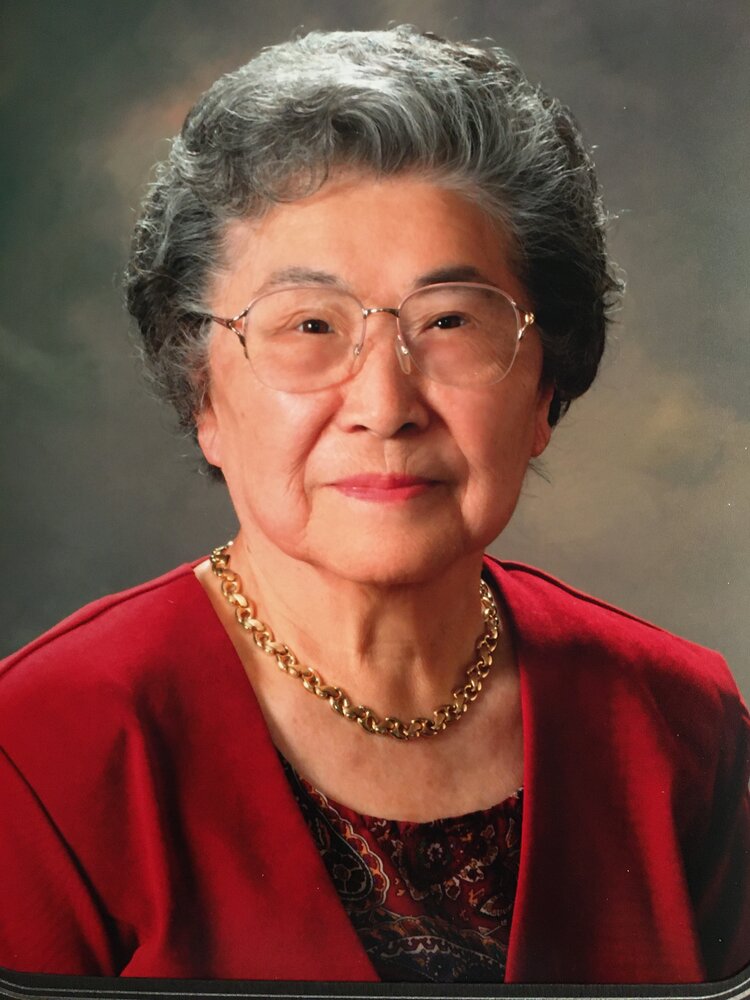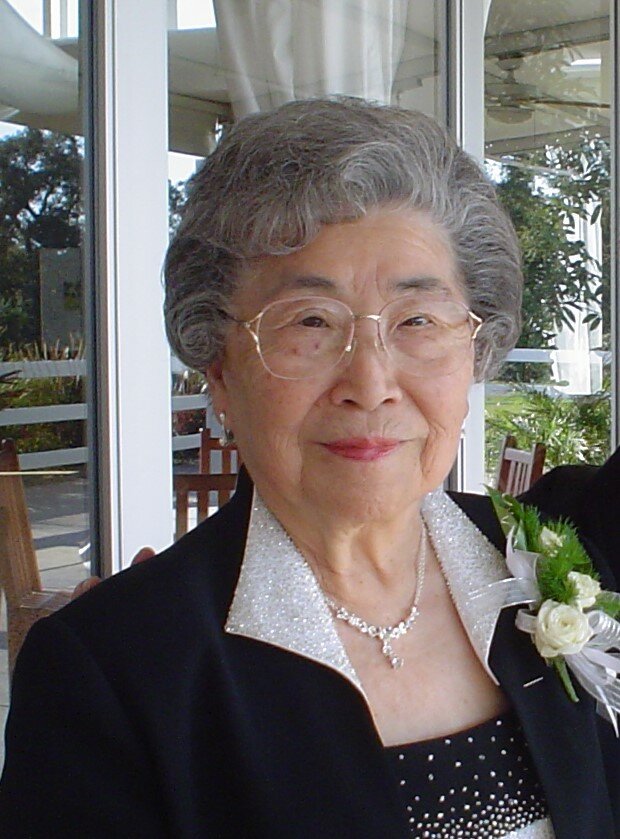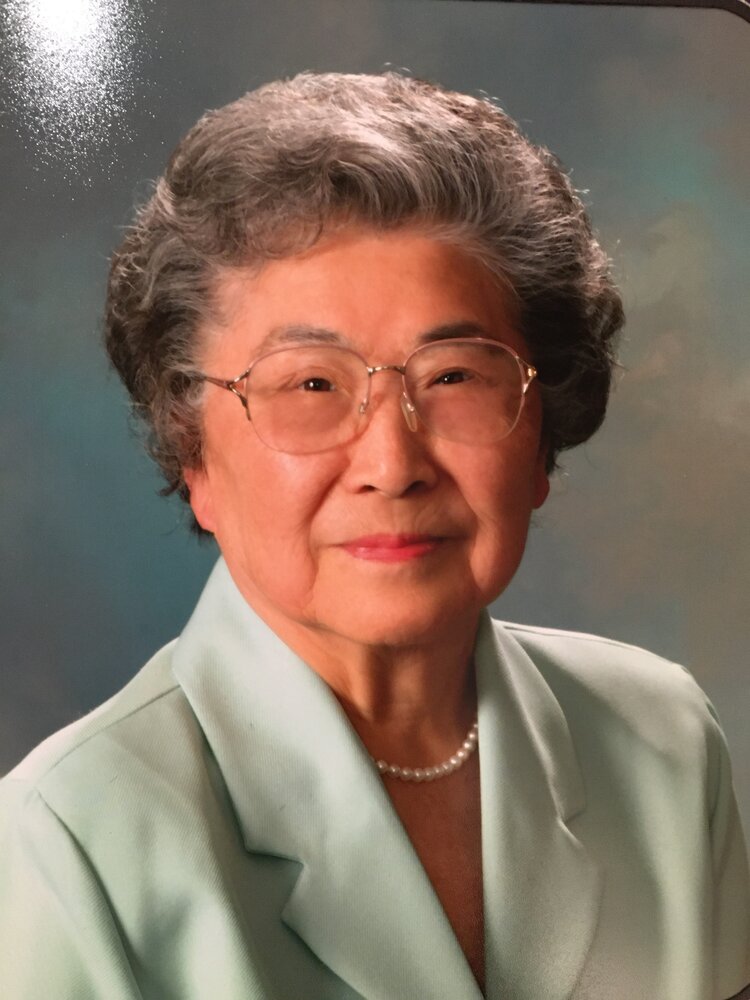 Obituary of Tatsuko Takemori
Please share a memory of Tatsuko to include in a keepsake book for family and friends.
Tatsuko Takemori (nee Ito) was born October 22, 1927 and passed peacefully on November 3, 2021. Tatsuko grew up in Davis, the third of 12 children. As one of the oldest, she was often caring for younger siblings and helping her mother cook meals for the workers on the family farm. She graduated high school in 1945 at the Topaz Relocation Camp. After the internment, the family moved briefly to Sacramento, then to Elk Grove where her father established a farm. Tatsuko attended Sacramento City College and received an AA degree, Cum Laude. She was recruited to work for Pacific Intermountain Express (PIE) as a secretary to the General Manager. She met her husband-to-be Seiro Takemori at the Walerga Assembly Center, and their two families lived in the same block at Tule Lake Relocation Center. However, Tatsuko's family moved to the Relocation Center at Topaz. They met up again when Seiro and his brother were coincidently farming next to Tatsuko's family's farm in Elk Grove. Stories say that the two would pull their cars to the side of Grantline Road on their way to work to chat. Tatsuko left PIE to marry in January 1951. She helped build a successful farm, by keeping the farm accounts. She continued bookkeeping, despite added complexities when the farm became incorporated in 1974 and was the mainstay when her son Brian and her nephew Jerry took over in early 2000. She retired officially in 1995 but kept books voluntarily until 2013. She is survived by her children Shirley (Gee), Ronald and Brian; grandchildren Kelly (Ruben), Heather, Byron (Ana) and Devin; and great grandchildren Anna, Jacob, Elijah and Lucas. Her husband of 51 years, Seiro Takemori and a grandson, Matthew preceded her in death. Love of and duty to family were the biggest forces in her life. She will be greatly missed by her family and friends. I think love of and duty to family were the biggest forces in her life. I don't know if Mom had to cook for the farmworkers. I remember when I was about 8 or so, by then the farm had a bunkhouse, cookhouse and a house for the foreman and his family. The foreman's wife cooked for the farmworkers. Tatsuko helped in the fields on the farm when needed. I remember Mom on the tomato transplanter pulled by a tractor and the kids trailing behind picking up plants that didn't set well. No, we didn't cheerfully pull up everything we saw – we were chaperoned. We went camping. Auntie Tayeko and Uncle Tak were there. Maybe Auntie Ellen and Uncle Frank, but I don't remember. Dad went fishing in the river with Uncle; kids and water did not mix so we weren't having that much fun, not sure how Mom liked it! We never did go again! She had a winning bowling team and bowled in national tournaments. She played softball in camp. Not sure what position she played, but when we played at home, Dad pitched, and Mom played catcher. She used to play badminton with us, and we remember her laughing at her missed shots. As we were growing up, she hosted many potluck meals with her siblings and their families for Thanksgiving and 4th of July. She still didn't like cooking but could whip out a pretty good Thanksgiving turkey. Christmas with the family was her favorite. She would sit joyfully watching kids and grandkids in a tornado of torn paper and ribbons oohing and ahhing and running over to give a thank you hug. You might not think it, but Mom loved animals. We always had dogs, but once we had a deer and a dog that grew up together. That deer thought he was a dog, and both were sort of welcome in the house – at least until the deer grew antlers. The dog, however, was always welcome on the couch, unless Dad was home! She loved reading (Danielle Steele and Nicholas Sparks were her favorites), puzzles, crosswords, and the like. She like music and wished she had learned piano. You could catch her singing or humming to the radio. We lived about a mile from the main highway, and Mom would pick us up at the bus stop every day. We lived about 9 miles from Elk Grove, and it was usually Mom that drove us to events and picked us up from after school activities or football games and dances or sports practices. She volunteered for the kid's activities; she was a Brownie scout leader, drove for field trips. She was a very private person. Growing up, we didn't do a lot of hugging or hear "I love you", but she went out of her way to choose birthday cards that reflected the feelings she didn't express. I've saved many of them. As I began encountering people that Mom interacted with, like at the bank, or her hairdresser or grocery clerk. They all wanted to know how she was and sent their greetings and always told me that she was such a sweet, pleasant lady. On the other hand, her doctor knew she could be stubborn and wanted to live life her own way. You know what always brought a smile and twinkle to her eye? Any offer to go gambling or mention of jackpots won! GRANDCHILDREN Devin remembers Grandma as thoughtful and unselfish. She remembered Devin's favorite dish was tonkatsu and would always make it for him. No one else makes it better. She was also stubborn about making sure loved ones were taken care of before herself. She always hid the fireworks for 4th of July. We don't know why. But Grandpa always took Devin aside and showed him Grandma's hidden stash of fireworks. I think she really loved our family fireworks show. Kelly's favorite memory Grandma, Dad and I were talking about my wedding. Dad was joking that he was only going to pay for McDonald's for dinner. Grandma got really serious and told us she would pay for whatever I needed. It warmed my heart knowing she wanted to make my wedding dreams a reality. Shirley's comment: It's true, Grandma and Grandpa were both very generous!
To send flowers to the family or plant a tree in memory of Tatsuko Takemori, please visit Tribute Store
Services for Tatsuko Takemori
There are no events scheduled. You can still show your support by sending flowers directly to the family, or planting a memorial tree in memory of Tatsuko Takemori.
Visit the Tribute Store


Share Your Memory of
Tatsuko