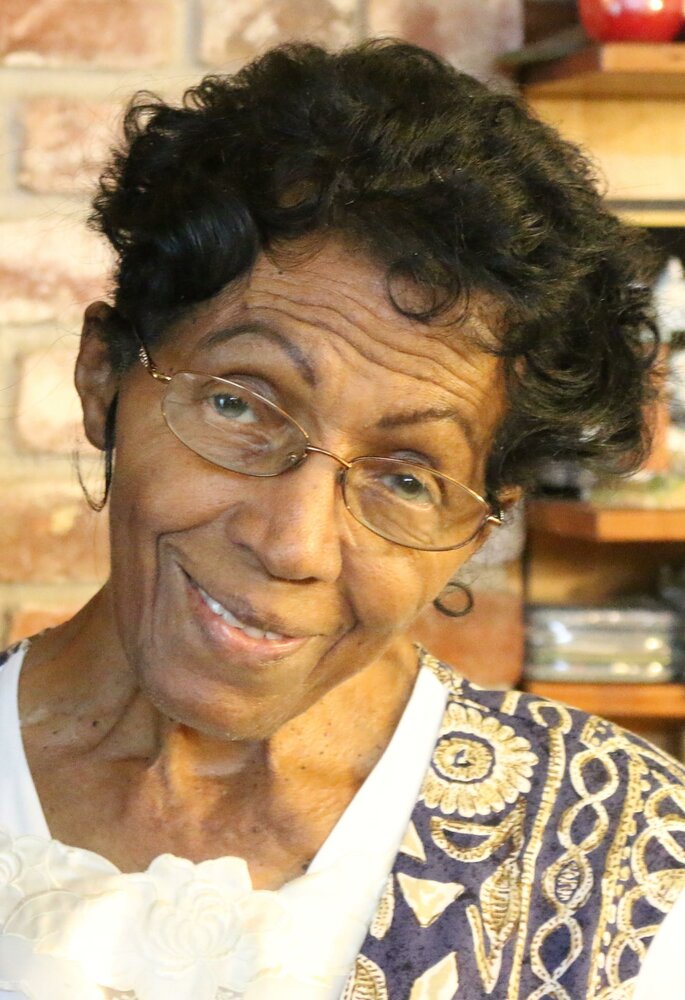 Obituary of Ardele Margaret Watkins
Please share a memory of Ardele to include in a keepsake book for family and friends.
Ardele Watkins Obituary
Ardele Margaret Curry was born in Oakland, California, on September 26, 1928, to John and Alda Curry. She was the second of three daughters born to this couple.
Ardele attended school in Oakland and San Francisco as the family moved between the cities while her father worked for the Golden State Life Insurance Company. In 1953, Golden State offered John the opportunity to establish Golden State's work in Sacramento amongst African Americans because he was consistently recognized as the top salesperson in the San Francisco area. Alda served as his secretary and bookkeeper, and Ardele became her assistant as a teenager.
At a young age, Ardele developed a love for music, especially the piano. She learned to play by listening to music and replicating what she heard, adding her own unique approach and style. Ardele especially loved playing religious music, which mirrored her love for Christ. She soon played for multiple churches as her skill was in demand. She continued to play at each church she attended for over 70 years.
In 1946, the family of Antonio Watkins, a handsome young gentleman, moved from Texas to California, eventually settling in San Francisco. His family attended church each week. While attending the Philadelphian SDA Church he met this young pianist, friendship turned to love, and they married in 1949. This loving couple had three sons, Antonio IV; John, after her father; and André after André Previn, a famous concert pianist that she admired. They moved to Sacramento after Antonio completed military service. They were married for 69 years.
Antonio quickly learned that the way to Ardele's heart was through her piano. He used that knowledge to get her to move from one house to another. If she was not ready to move at the time he desired, he would simply move her piano to the new location, and she would immediately follow. Of course, Antonio was also quick to identify his sons as the culprits, but Ardele knew better.
Ardele was a meticulous homemaker. If something was moved, or even slightly turned, she would immediately note and correct it. This became more of a challenge as they had grandchildren. Ardele had always wanted a daughter. Her sisters and niece, Florenda, would play jokes on her, even photographing Antonio Jr. in a dress, to have fun at her expense. She didn't realize that it was her son until she noticed his cowboy boots. Having three children with differing interests, ideas of fun and mischief, Ardele and Antonio were pleased their sons' varied interests drew them to active involvement in music, literature, electronics, photography, and sports. Ardele was so certain that her third child would be a girl that she offered to give the child to her sister if it was another boy. She changed her mind at the last moment but allowed her to provide his middle name.
Though she never had the desired daughters, Ardele was blessed with six granddaughters. They provided her with great joy as she worked with them on their piano, etiquette, and social skills. She loved caring for them as they grew and was frequently amused by their antics with each other and with their grandfather. Even during her illness and health complications, her granddaughters were successful in getting her to play piano and do things that she would otherwise politely refuse.
Teaching, and working with children, provided Ardele great satisfaction and fulfillment. She taught in the Sacramento City Unified School District for over 20 years. She especially enjoyed the younger children, as she played with them, created unique crafts and played piano. At nap time, they would be lulled to sleep by her melodious renditions. The other teachers appreciated her ability to control classes through her love, smiles, and music, and they frequently slept through nap time, too! Years later, she was surprised and delighted when an adult would approach her and share that they remembered her as their teacher. Some even shared that she inspired their love for music.
Exceeding her love of music was Ardele's love of others, her generosity, and her commitment. She supported many religious ministries, school and community organizations, and individuals. And she would not hesitate to play piano when another pianist was unable to play, even on the day of the event.
Ardele peacefully passed to her rest on August 31, 2023, after valiantly battling long illness. She is survived by her three sons, Antonio IV (spouse Melissa) of Richmond, CA, John of Sunnyvale, CA, and Andre (Lori) of Rocklin, CA, six grandchildren, three great grandchildren, and a host of nieces, nephews, family members and friends.
Ardele's generosity, compassion, love and friendship will be remembered and cherished by all with whom she crossed paths.
She was predeceased in death by her husband, Antonio III (2019); her parents John (1982) and Alda (2011) Curry; and her sisters Connie Dodd (2005) and Hazel Bassanoo (1978).
To send flowers to the family or plant a tree in memory of Ardele Watkins, please visit Tribute Store


Share Your Memory of
Ardele